We have the Solutions
Powering ship management at more than a thousand large & small vessels around the world.
Feature-Rich, Flexible, Extensive &
Affordable Maritime Software.
A Comprehensive Ship Management Software Package For
Planned Maintenance    |    Fleet Procurement and Inventory Control    |    Budgeting    |    Health Safety Quality Environment    |    Dry Dock Specifications    |    E-Documentation    |    Fleet Management & Crew Manning
Vessel Movement Reporting Software  |  Marine Proc e-Procurement System  |  Document Management System
Our Services
We've Got You Covered
PMS
Heavily customizable software with intuitive and user friendly interface for scheduling and reporting maintenance jobs in a few simple clicks.

DMS
Supports extensive interlinking between smart documents for easy referencing. Advanced content search with wide range filters make the navigation trouble-free. Complex document hierarchies can be maintained effortlessly.

Vessel Movement Reporting
IMO-DCS & EU-MRV compliant software with easy-to-use, standard vessel forms to streamline vessel data collection. Performance Reporting Spot trends in fuel consumption, distance, speed, and more. Contemporary dashboard for viewing various events at a glance.

Crew Manning
All your crew data in one easily manageable interface. Maintain all information such as Crew Biodata, Certificate, Passports, Licenses, Contracts, Planning, Crew Sign On/Off, Appraisals, Promotions etc smoothly in the software.

Inventory Management
Consumption of Spares and Consumables can be recorded while reporting jobs thereby always keeping the inventory updated. System automatically updates store inventories, which in turn assists in generating requisitions when stocks fall below the specified minimum/ re-order level.

Drydock Specifications
Allows production of professional specification documents for dry docking. System maintains different versions of job definitions in order to track the changes made to them.
While preparing new specifications, previously written job descriptions and standard work descriptions can be used to save time.
Ability to forecast the cost of Dry Dock to obtain and compare competing tenders.
Enable ship staff to send specifications to the shipyard and accept tenders electronically.

Budgeting & Invoice
Maintain your monthly/ yearly expenses with SMMS effectively. The extensively flexible budgeting feature allows you to manage your budget accounts for each module separately.

BI Dashboard/ KPIs
KPI reports for analyzing mass data in an easy and presentable way. Such reports can be immediately helpful at the time of audit. BI dashboard for analyzing data in depth.

QHSE
All the Certificates, Inspections, Drills, Risk Assessments, Non Conformities, Incidents, Accidents, Injuries, Near Misses, Reporting etc. can be effectively managed using this extensive module.

Fleet Procurement System
Handle your on-board purchase efficiently using our comprehensive procurement module. Create requisitions and purchase orders to get your spare parts and consumables quickly. Seamless integration with various other purchasing solutions.

E-Procurement
A completely web-based multilingual e-Procurement platform, free to use for suppliers. Its responsive design enables you to use it on all the laptops, tablets and mobiles etc.

E-Forms
Maintain all your daily/weekly/monthly/yearly/occasional documentation of company forms collaboratively. All major formats of documents are supported. Inbuilt SMMS layout designer for creating designs of your choice.
Why Vertex?
We believe in collaboration, customizations and getting things done. We go that extra mile!

Quick, effective 24x7 support.
Onsite support for quick implementations.
Remote/onsite training helping users to adapt.
Root level integrations and customizations help us slide right into the existing workflow.
Learn More SMMS Standard Suite
PMS, Inventory, Cert, Surveys, Inspections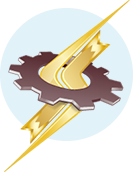 SMMS Enterprise Suite
PMS, Inventory, HSQE, Procurement, Crew

VEMS
Vessel Event Management System

Marine Proc
E-Procurement for vendors and Buyers

DMS
Extensive Document Management System
TESTIMONIALS
What People Are Saying
Thanks a lot for your great support for installing Enterprise version of SMMS for WOSMS fleets, and now we nearly completed all the ship installation...
We enjoy working with you and thank you for the constant support. In a recent TMSA3 audit held by BP in our office, they appreciated the working of SMMS...
We are glad to inform the VERTEX TEAM that the ASIPL annual DOC remote audit carried by LRS was successfully completed with NIL Deficiencies/ NC/Observation...
We thank you for supporting a start up like ours with 24/7 support to all our queries and other issues that have come up from time...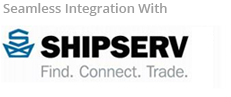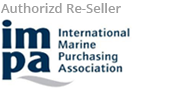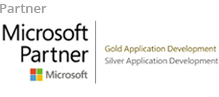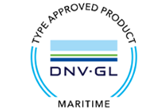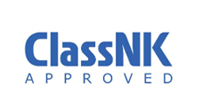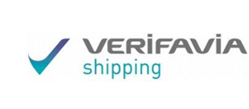 Aza Shipping Pvt Ltd, the company whose vision is to be a proficient maritime transport service provider and consistently...
After flagging off success in various countries, Vertex entered swiss waters today i.e. 1-Aug-2020 by successfully...
Office
Plot Number I-64, Sector 83-A, IT City, Mohali (Punjab), India