Technical Services are available for studying and establishing databases for various types of Ships for use with SMMS. We have highly experienced, sea going Masters and Chief Engineers in our team for this service. We specialize in creating ship specific maintenance data for ships or converting data from an existing PMS application for use with SMMS.

Following options are available for creation of PMS & Inventory database
Blank PMS Database
A blank PMS Database can be easily created in SMMS Software for installation on the vessels. The Ship Staff or Shore Staff can then populate the Component details, Job Procedures, Spare Part details etc. No additional cost is required to be paid for this option.
Creation of Ship Specific PMS & Inventory Database from Excel Templates
We can provide very simplified Excel Templates in which Shore Staff or Ship Staff can type all the required details for Components, Job Schedules, Job Procedures, Spare Parts and Consumables etc. After receiving the properly filled Excel Templates, we will migrate the entire Data in SMMS Software within ten working days.
Migration of existing PMS Data
If the vessel is already using any old PMS Software then we can migrate the existing PMS Data from old Software to SMMS Software. The cost and time requirement for migration will depend upon the existing PMS Software, Modules, Data Volumes and the actual work scope.
Creation of Ship Specific PMS & Inventory Database
The entire Ship Specific PMS & Inventory Database is created from Maker Manuals, Equipment details and Spare Part details etc. The database is created by experienced marine professionals and data entry technicians under strict quality monitoring. This ensures consistent data of machineries and spares across fleet. This also ensures maintenance procedures in compliance with maker's instructions, regulatory / classification requirements and company policies.
Normally it takes around 50 to 60 working days to create the Ship specific PMS & Inventory Database for a vessel. The cost for this service will depend upon various factors and the actual work scope.
Creation of Generic PMS Database
Based on the particulars of Main Engine, Auxiliary Engine and other important Equipment, we create a Generic PMS Database for the related vessel. The client just has to provide the brief information for the main Machinery (e.g. Models of Main Engine and Auxiliary Engine etc. ) and we will provide the near matching Generic PMS Database for the vessel. The Generic PMS Database will consist of the complete Component Hierarchy, Job Schedules, Job Procedures, Access Permissions etc. as per Industry Standards. The Stock Items are not included in Generic PMS Database. After the installation of Generic PMS Database, the Ship Staff needs to make some modifications in the Data (i.e. based on the actual Equipment installed on the vessel). It takes around ten working days to create the Generic PMS Database for one vessel.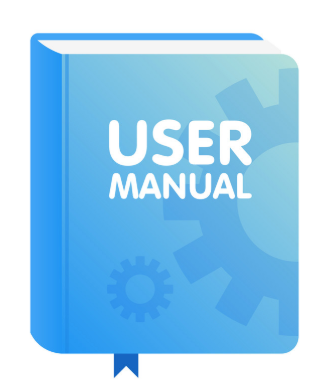 Manual Digitization Services
Send us your ship manuals and we will help you digitize them and help you go the paperless way. Our digitization team will carefully unbind the manuals for effective scanning and create high quality PDF documents. The digitization includes the OCR (Optical Character Recognition) process, which converts data into machine-encoded text for future reference.
Images and diagrams will also be processed to fix orientation, alignment, removal of stains, punch holes, binding marks etc. The PDF manuals/documents will be bookmarked and hyper linked based on chapters/sub-chapter etc. The processed manuals will be indexed and provided to the medium of your choice. Get in touch with us for any further details.
Office
Plot Number I-64, Sector 83-A, IT City, Mohali (Punjab), India