Marine Proc is a completely web-based multilingual e-Procurement platform, free to use for suppliers. Its responsive design enables you to use it on all the laptops, tablets and mobiles etc. Based on MTML standards, it is highly customizable and can be integrated with any existing procurement system.
Reduce costs and time for procurement
Eliminate legacy systems used for communicating with suppliers, thus reduce cost & time for procurement
Unify suppliers and buyers to use a common platform

Reduce dependency of excel, PDF, emails
Create multiple users at multiple locations to effectively manage their entire team
Digitizing data makes for accurate and detailed analytics
Registered Suppliers and counting
DASHBOARD
Comprehensive dashboard interface provides at a glance view of current and historical records which helps in analysing data effectively.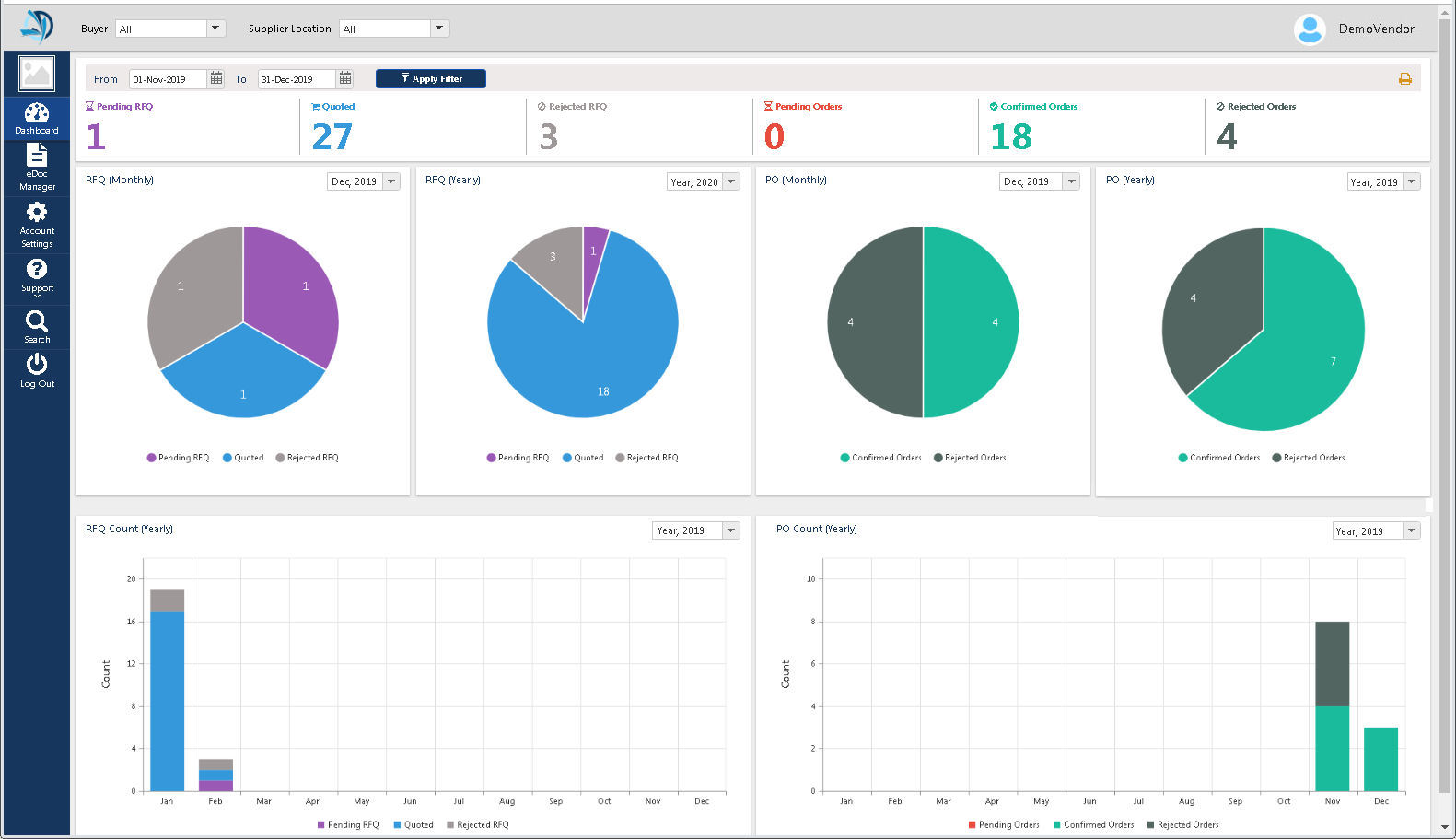 MULTILINGUAL
MarineProc is available in 11 different languages helping suppliers from all ethnicities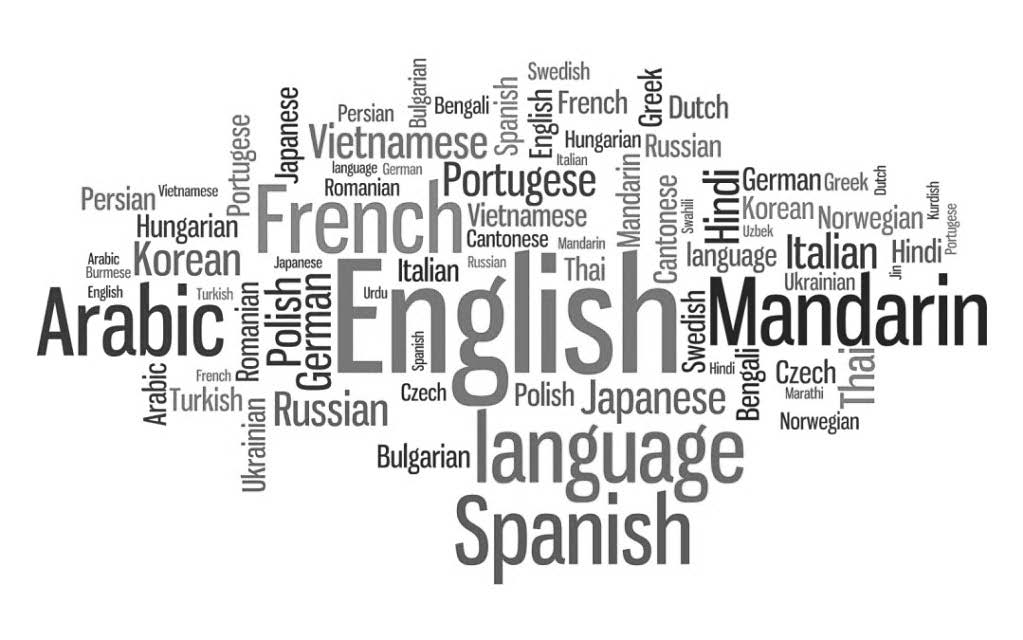 Responsive Design
Use it on all mobile devices and manage orders on the go...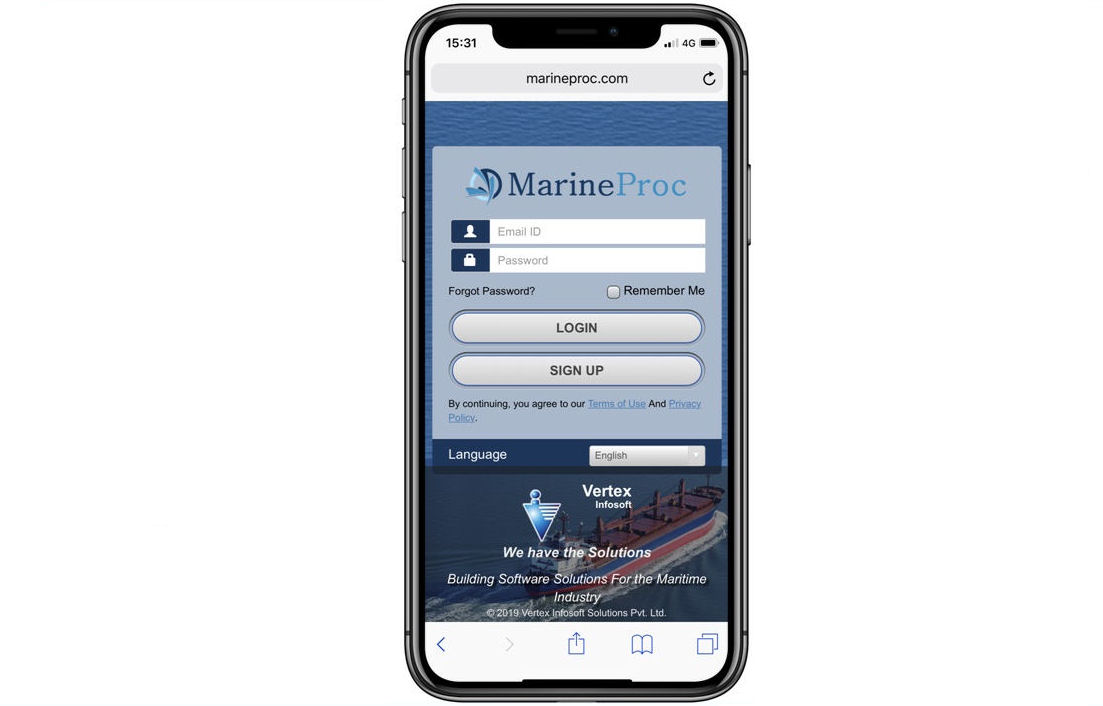 FOLLOWS INDUSTRY STANDARDS
Realistic, industry-standard fields & options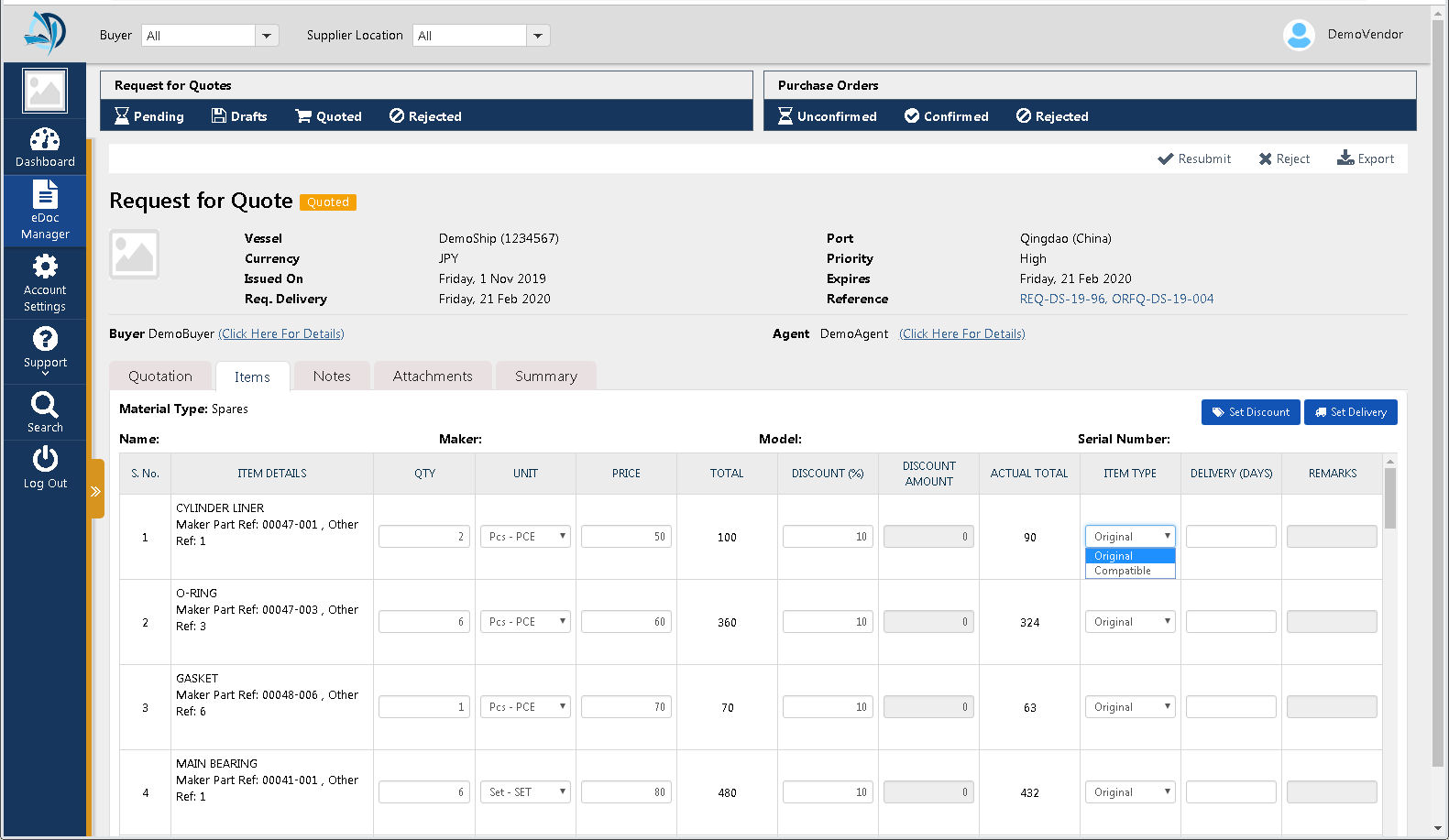 ALERTS
E-mail alerts keeping the buyers and suppliers updated on the go. The system allows you to configure various alerts as per your requirements.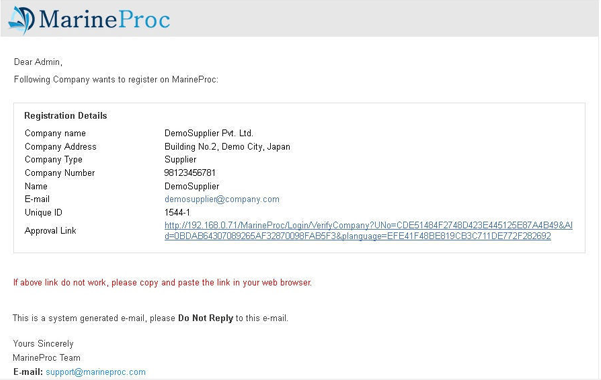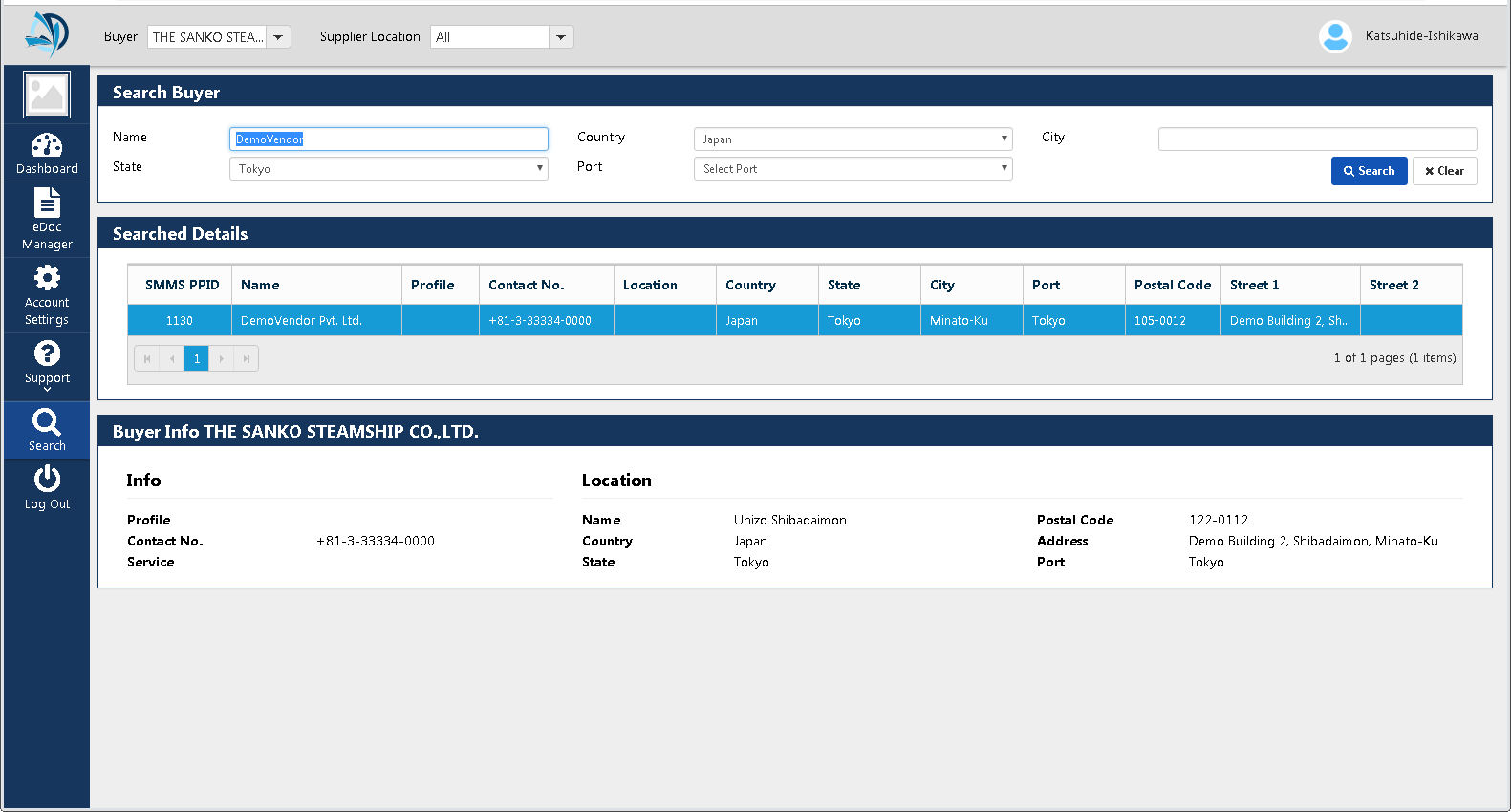 SMART SEARCH
MarineProc offers a smart supplier search with extensive filters. Suppliers can be looked up based on ports, countries, regions etc. among other common filters.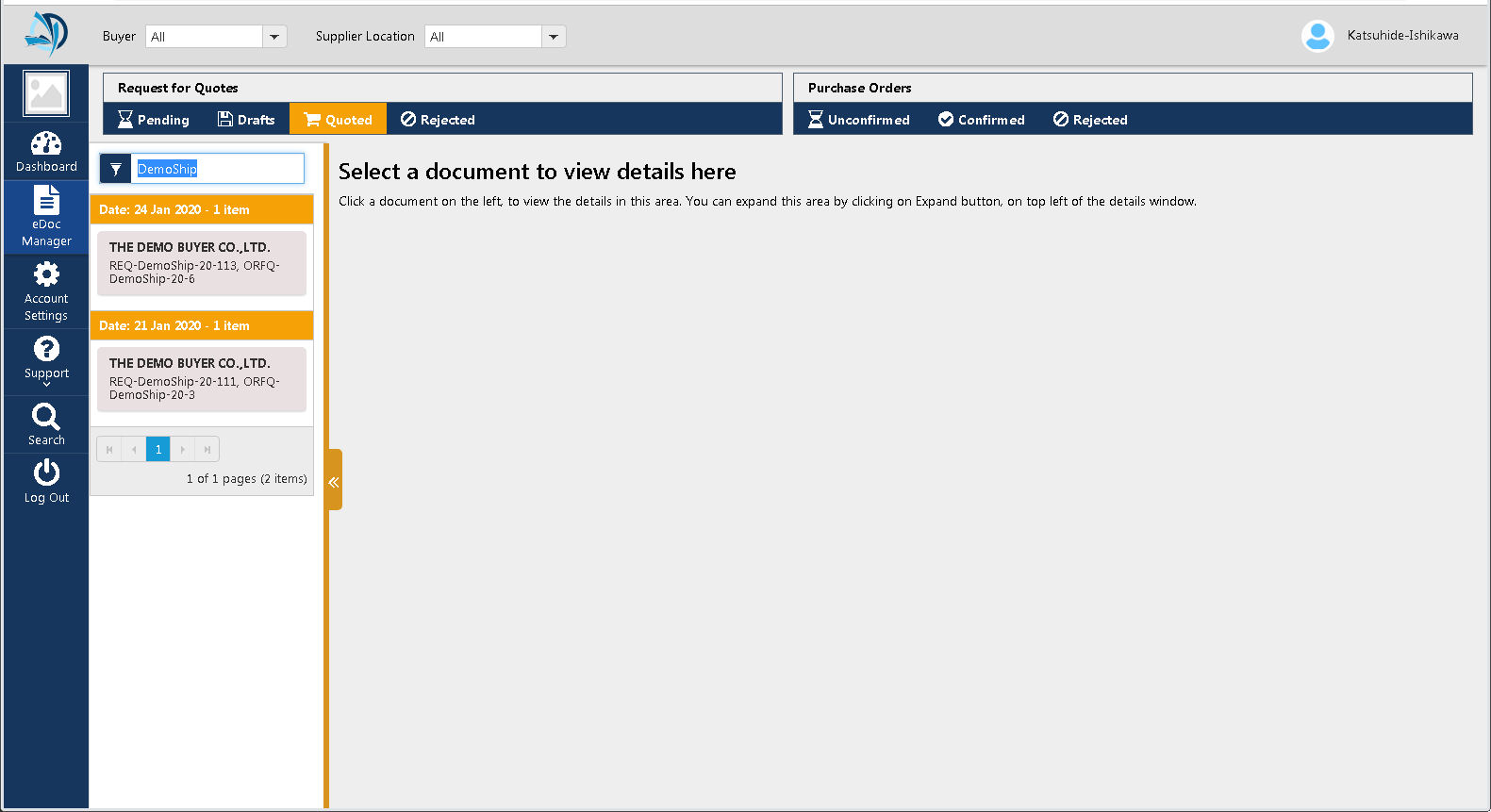 VESSEL SPECIFIC DATA
Buyers/suppliers can process records specific to a particular vessel. All records can be segregated for a company or vessel.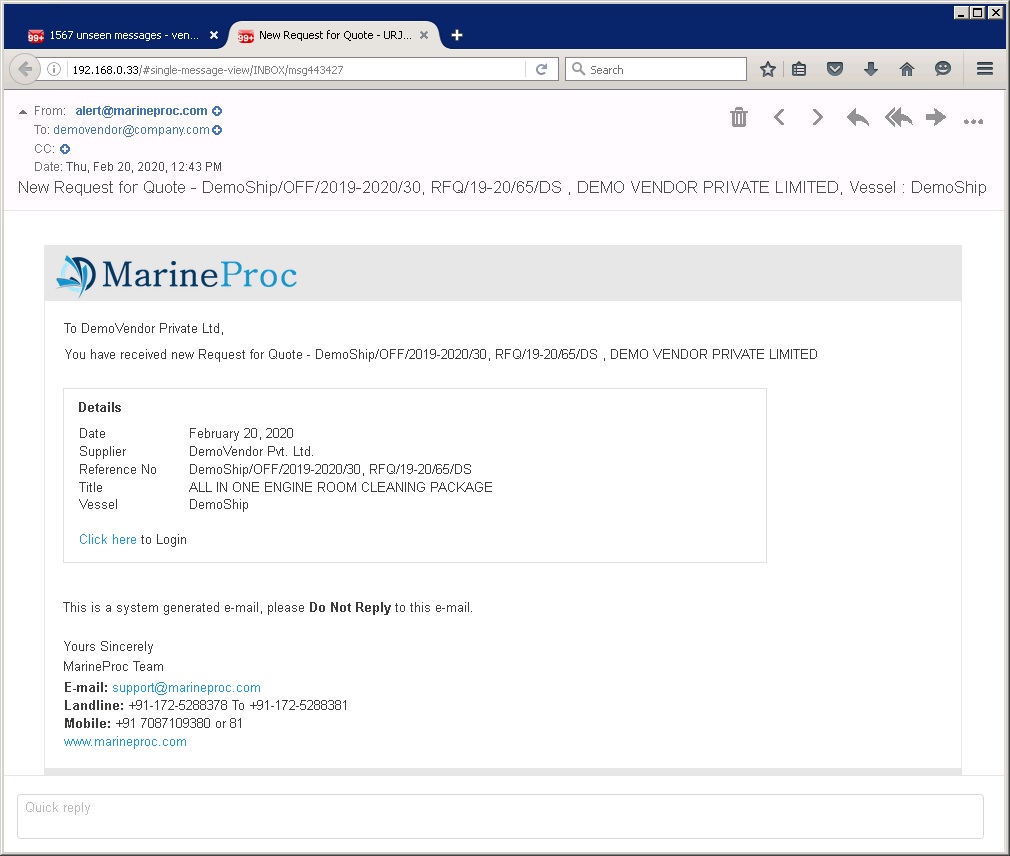 VERIFIED SUPPLIERS
Each supplier is verified by our support team before they can transact on our platform.

User Friendly
 Simple, intuitive, easy to use interface

Secure
All transactions are carried out over a secure communication channel ensuring no data is compromised

In-Sync
Completely in-sync with SMMS Enterprise

Order Management
Send RFQs, get quotes from suppliers effortlessly. Quick, paperless, efficient, non-redundant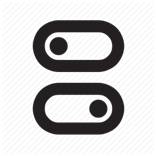 Customizable
Based on MTML standards, heavily customizable, integrates with any existing procurement system

History
Complete history of all transactions carried out is maintained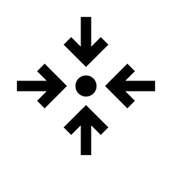 Multiple Quotes
Suppliers can send multiple quotes (revisions) against a single RFQ

Cloud Ready
Ready to go on the Vertex cloud
Office
Plot Number I-64, Sector 83-A, IT City, Mohali (Punjab), India