SMMS Web Suite
After multiple in-depth & elaborate discussions with industry experts and classification societies, we are coming up with one of the best comprehensive system.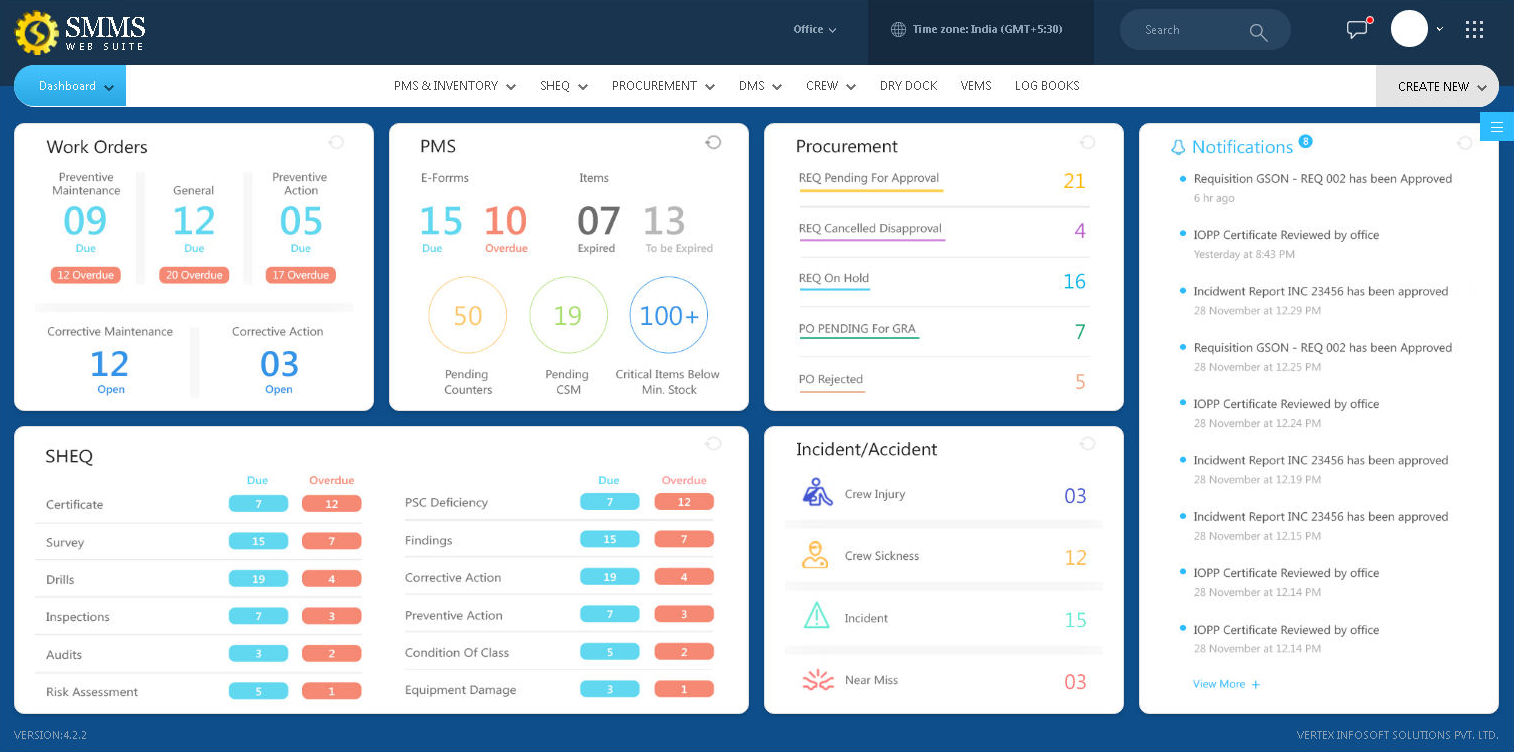 SMMS Web Suite is a robust integrated software with Comprehensive and intelligent single-dashboard interface to manage vessel data and monitor its overall performance. Accessible for a range of devices, it provides readily applicable methods for scheduling planned maintenance jobs on-board, Budgeting, Fleet Procurement and Inventory Control, Health Safety Quality Environment, Fleet Management & Crew Manning, Dry Dock Specifications, e-Documentation.
A fully web based integrated system
All the modules will be seamlessly integrated and required information will be shared among all the modules, which will help in reducing the duplicate work and thus improve the overall efficiency
All the required analytical data will be available at a single platform and an advance analysis can be carried out easily
Extensively customised to ensure the end user acceptance
SMMS Web Suite

Key Features
Configurable Dashboards
• Allow user to create their presets for their work options
• Window for Recent Work List
• Alerts and Notifications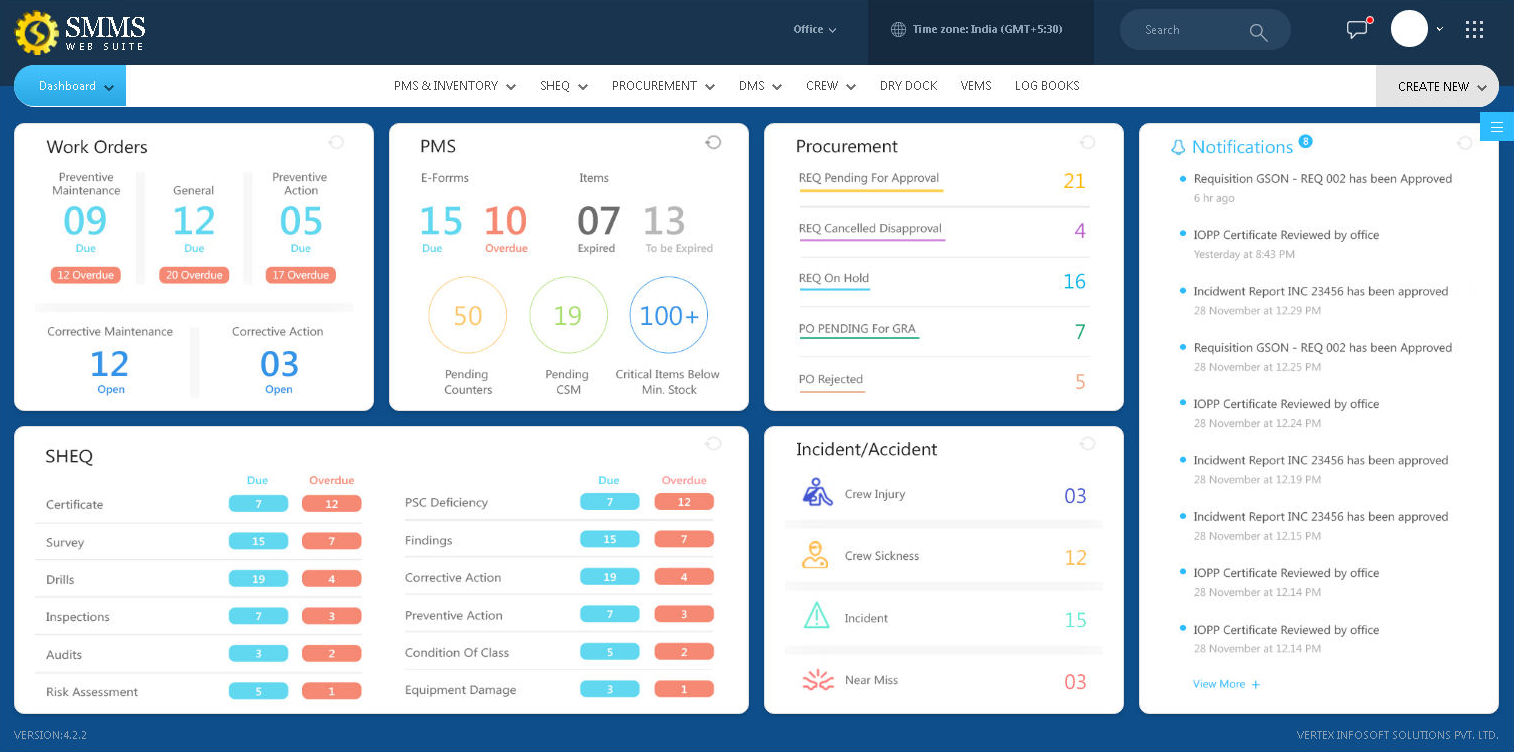 GUI
• Well designed
• Easy to navigate and let user retrieve
• Information quickly in least clicks
• Attractive & user friendly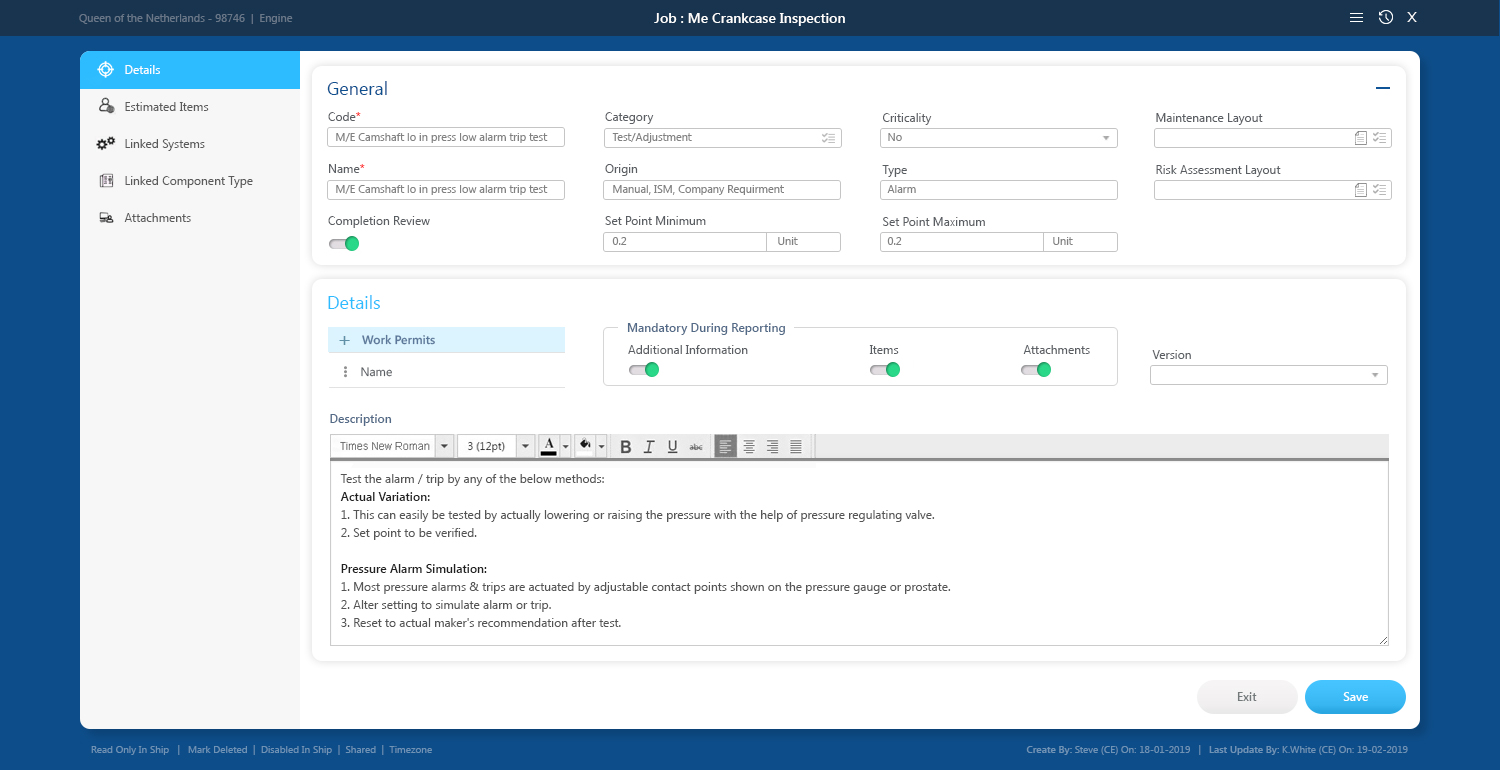 Futuristic
• Highly scalable
• Multilingual
• Multiple themes for user selection to break the monotonous
• Committed to future change request
• Using Latest platform with latest back end database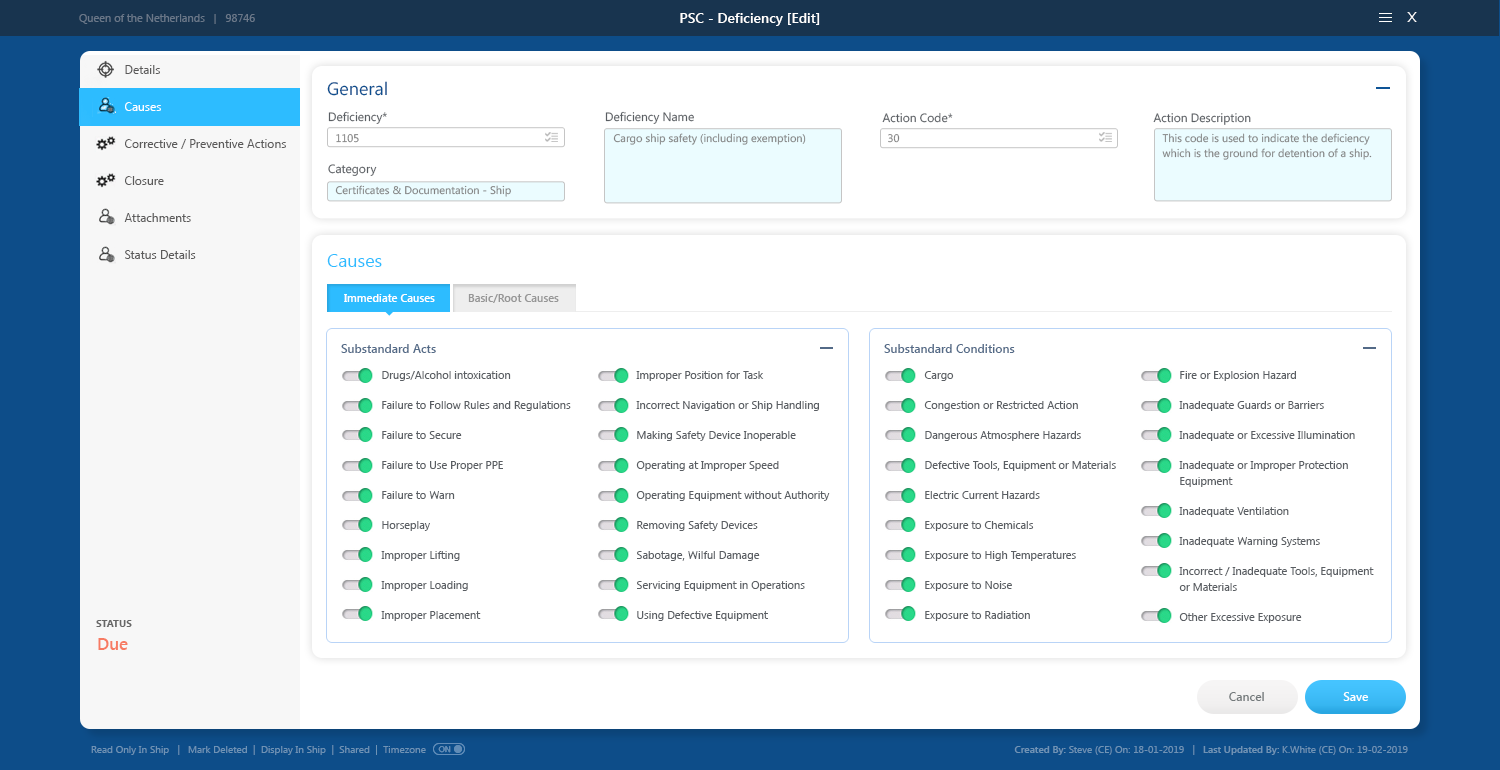 Compliance with Regulations
Compliance with internal and external regulations as per company SMS and relevant section of ISM codes, SOLAS, MARPOL, STCW, ILO, MLC and other conventions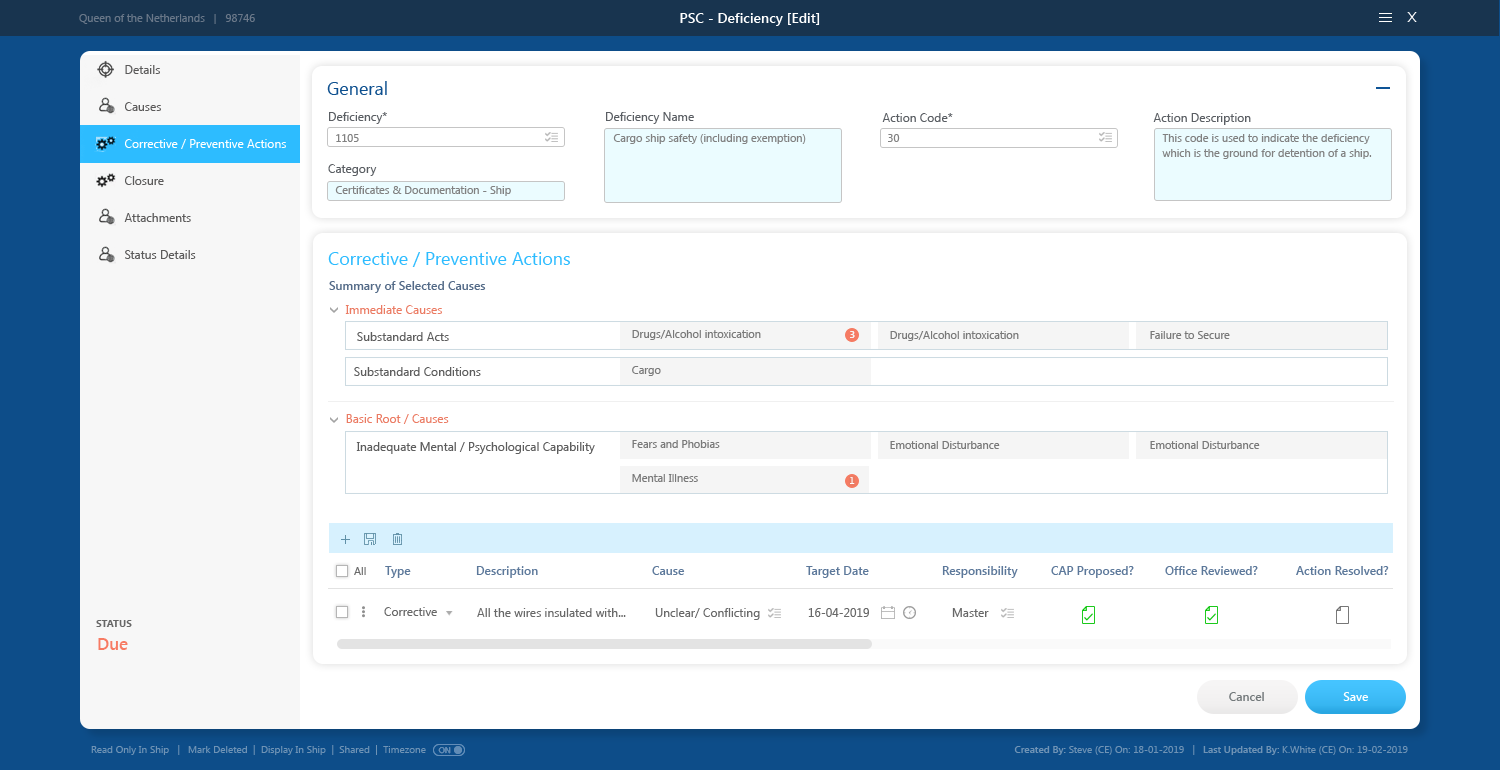 Uniform Approach
Most of the forms have features which are similar in use in one or other way such as 'Attachments' and 'Comment & Reply'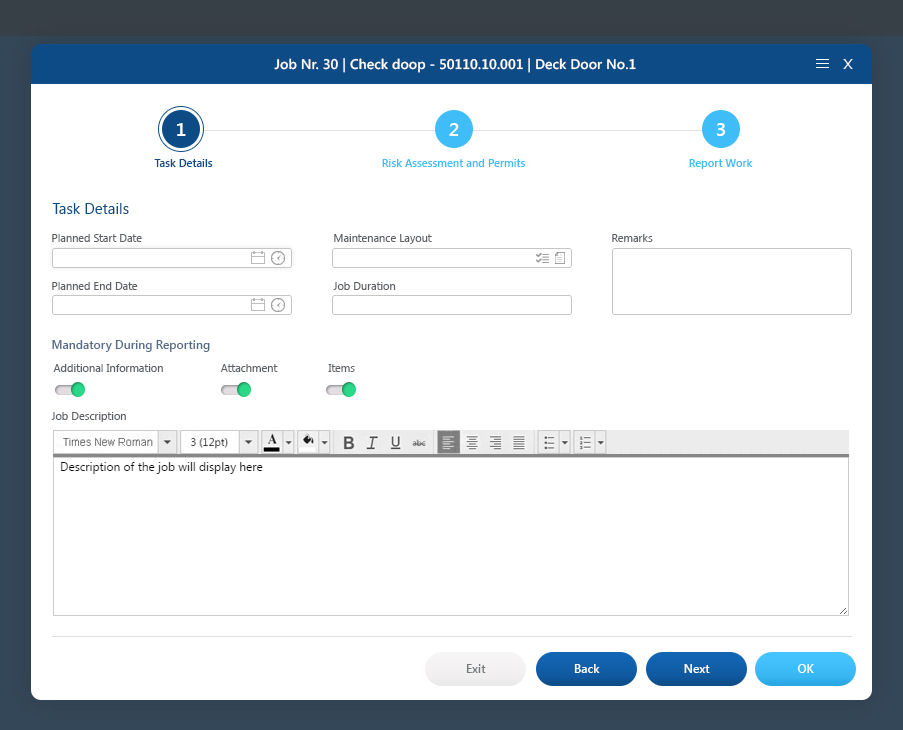 Powerful Search
A powerful search tool with macro and micro levels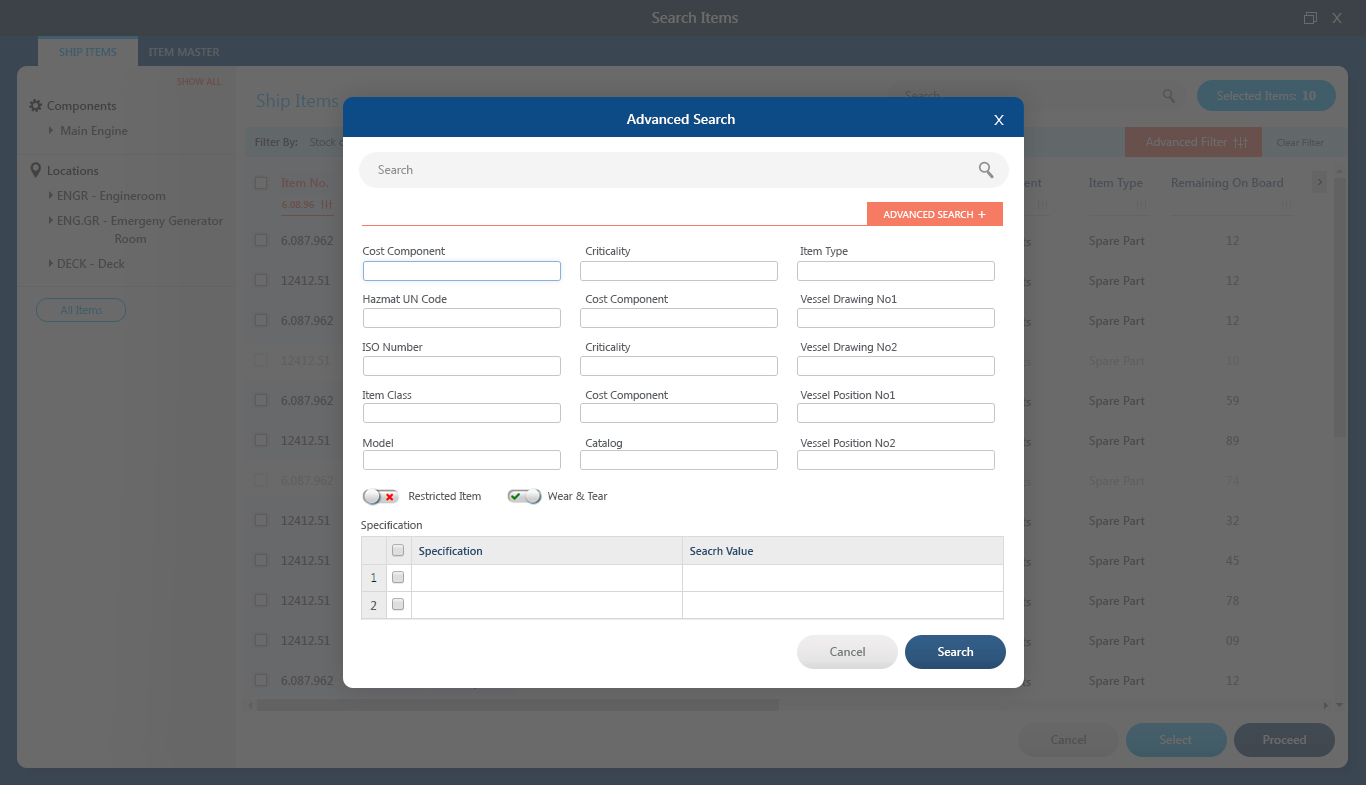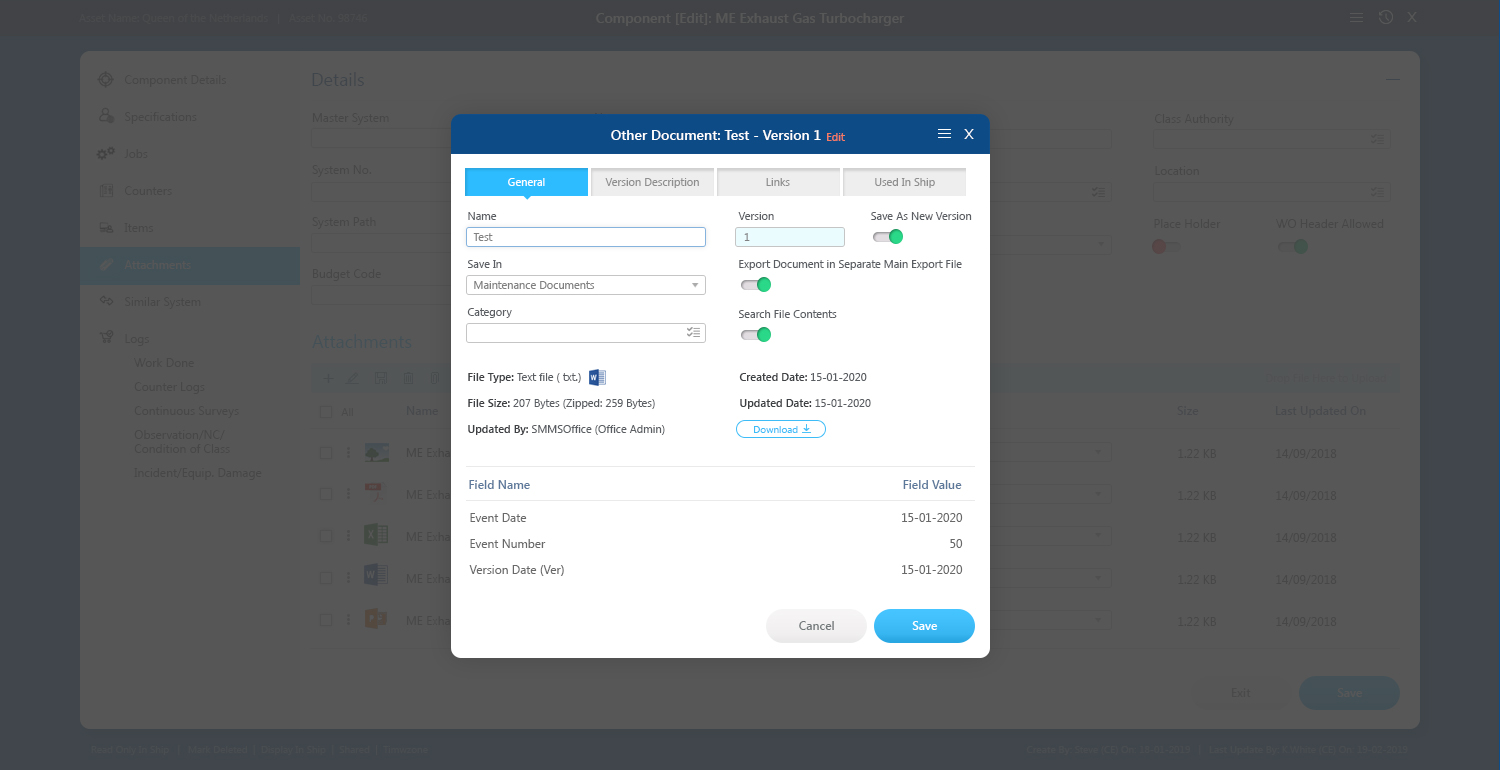 Smart Documents
• System keeps track of amendments made in different revisions/ versions
• All relevant and linked documents are embedded
• Linked checklists are available for filling
• Maintain mandatory reading of documents by concerned crew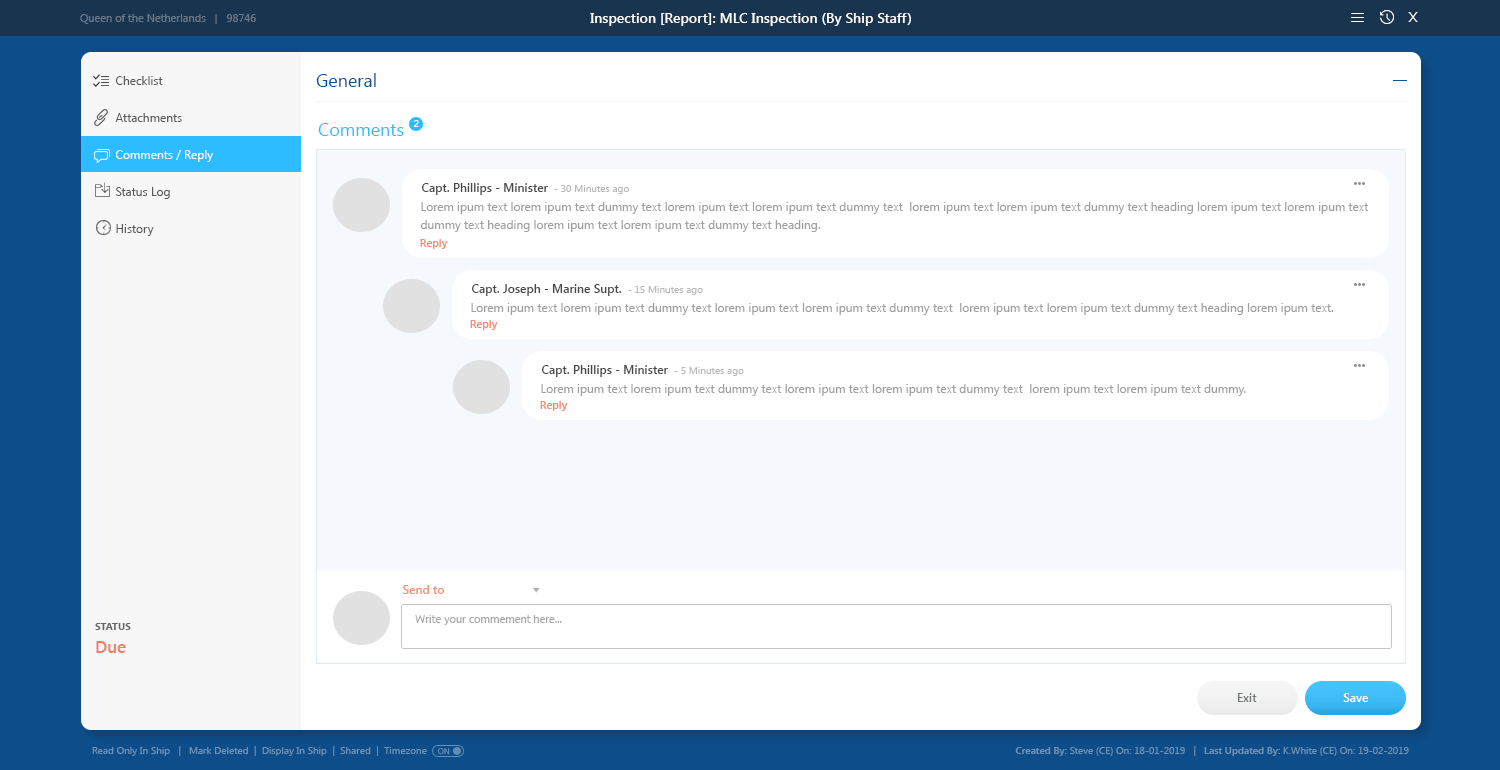 Comments Reply
• Correspondence between Ship and Shore can be tracked and recorded
• Easy way to keep important officials in loop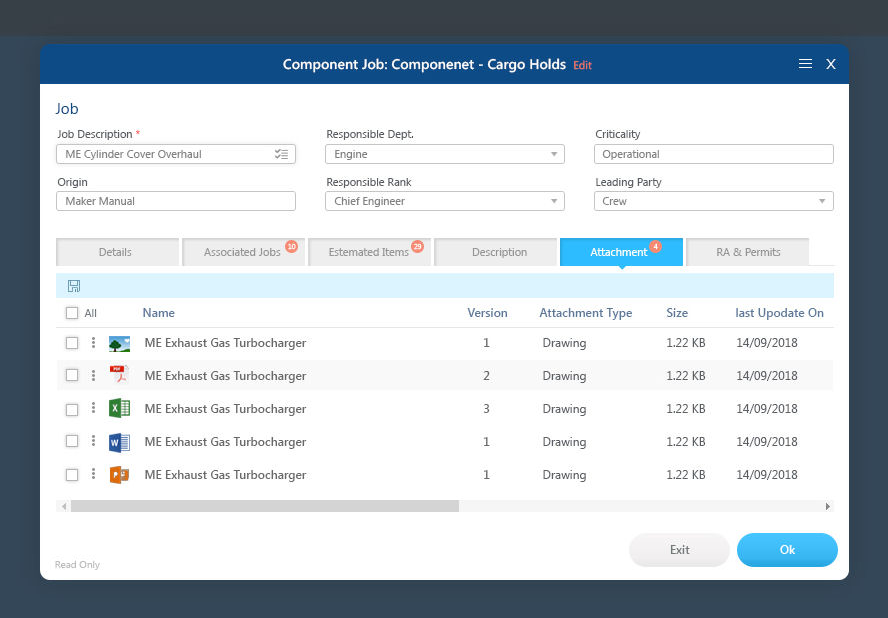 Attachments
Simply drag and drop to attach files.
Office
Plot Number I-64, Sector 83-A, IT City, Mohali (Punjab), India